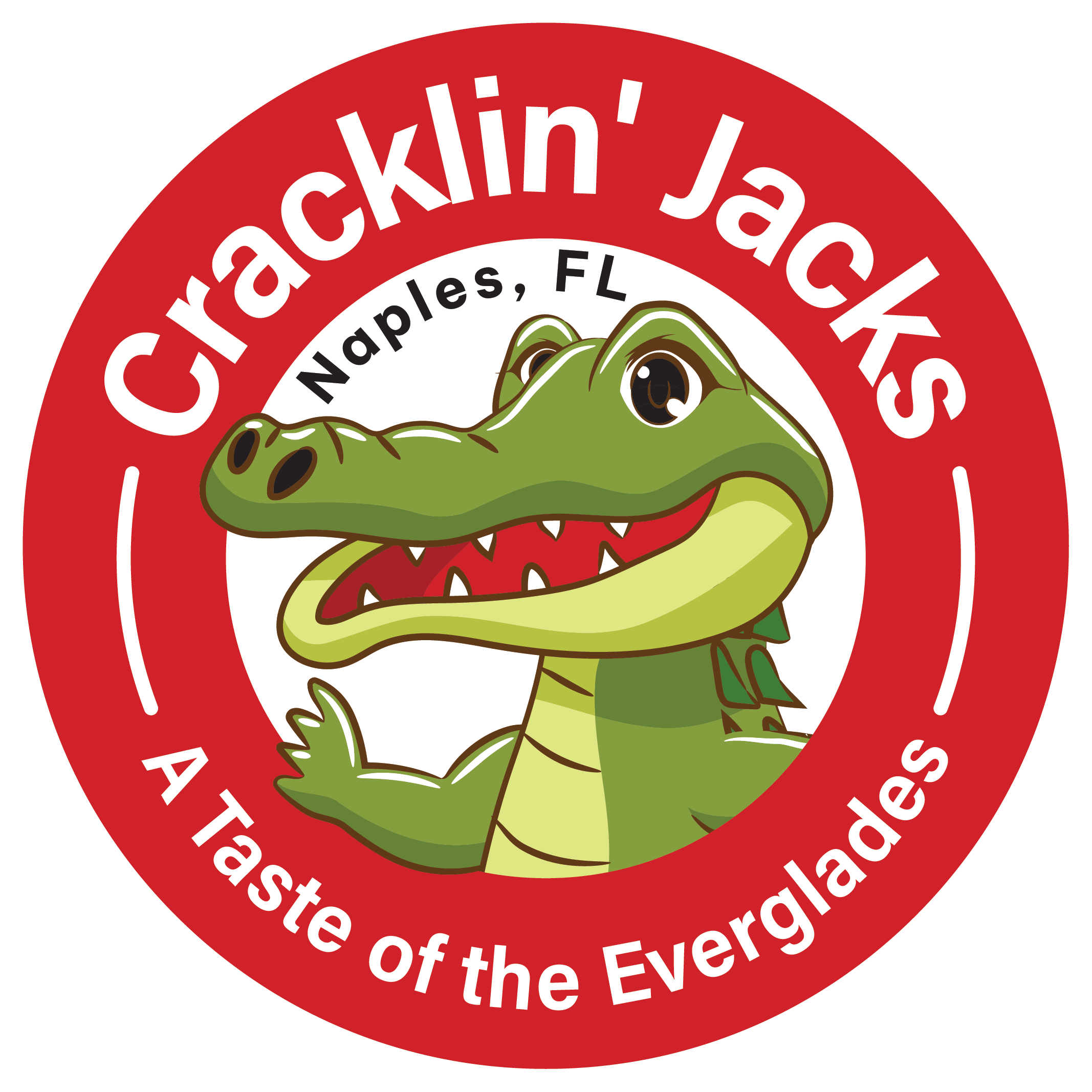 Cracklin' Jacks: Our Story
A SWFL Landmark since 1996
Built on a dream, sustained by passion!
Jim Foley had a dream – to create a staple restaurant in Naples, Florida backed by a scratch kitchen. He wanted everyone to feel at home as soon as they walked through the door. A true community hub where regulars would encourage newcomers to "try the gator" and then buy them a drink. Jim longed for a place that would break down class barriers while offering delicious home cooked meals that any one could afford.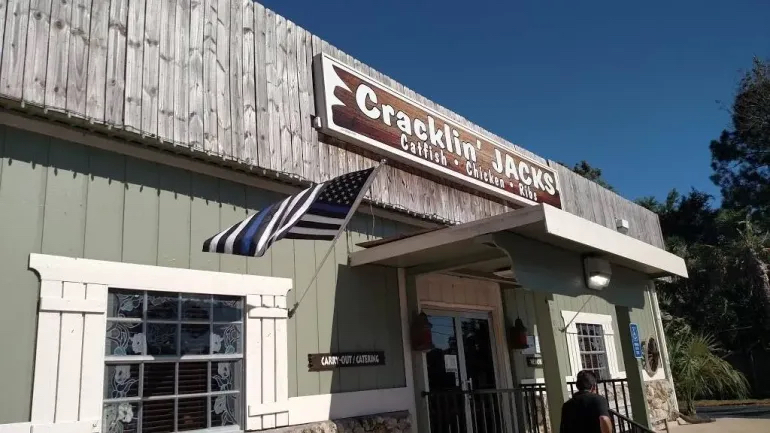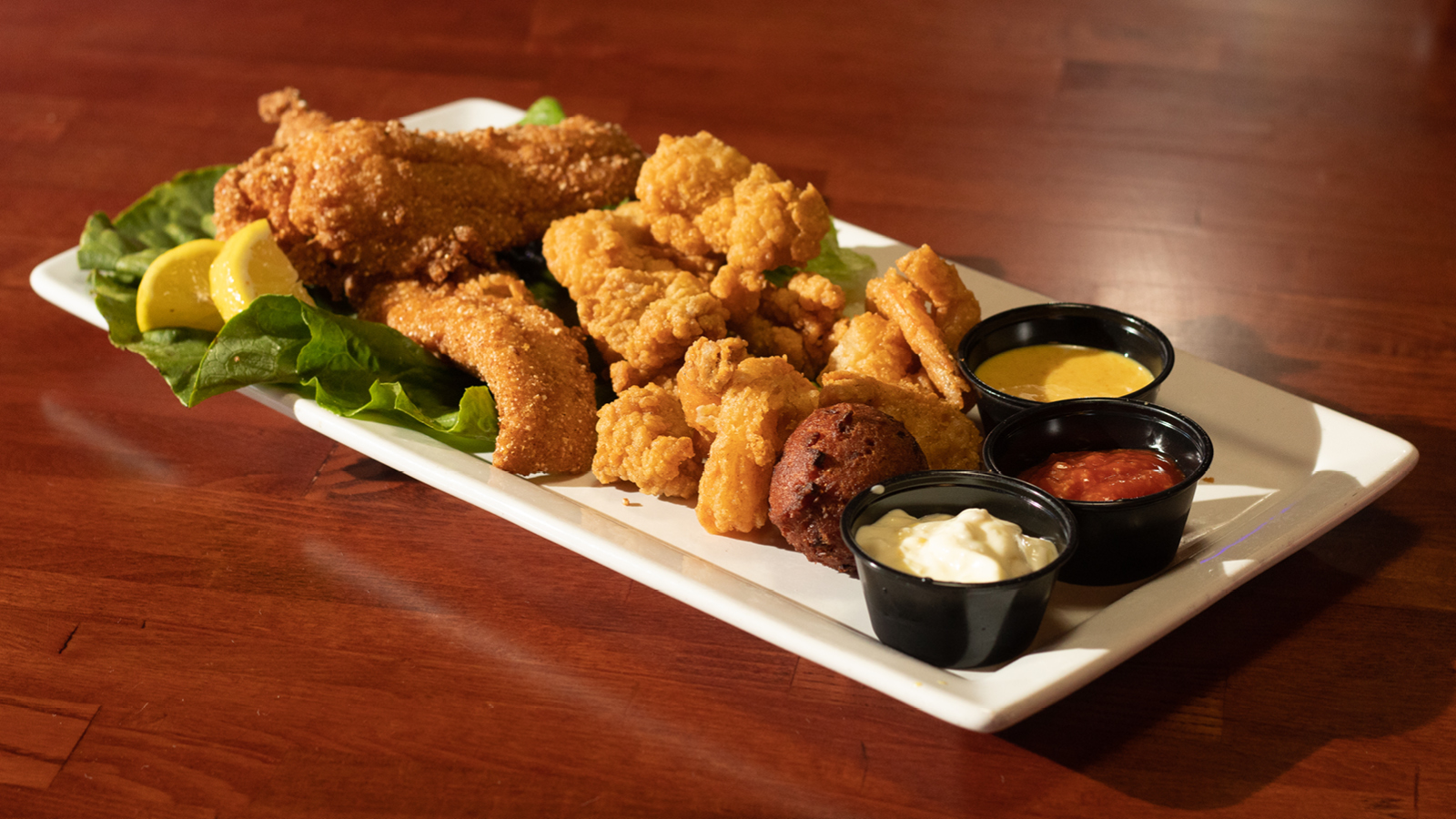 And that is exactly what Jim did!
In 1996, Jim Foley, along with his wife Shirley and daughter Cindy, turned a dream into reality. Cracklin' Jacks officially opened to the public on Collier Blvd. and quickly became a town favorite.
Dishes like the catfish, fried chicken, and ribs brought people in the door. Things like the vittles, homemade pies, and other unique meals kept them coming back. A real fuse of locals and snow birds was starting to take place right before Jim's eyes.
Trends became traditions!
The trend for Collier County residents and visitors became tradition! The ideals that started Cracklin' Jacks quickly became the same things setting them apart from their competition. Things like using specialty sourced flour from the Weinsenberg Mills in Kentucky is something still done at Cracklin' Jacks today.
What started with 4 soup bowls has now evolved into 2,700sq.ft. (fill in SQ Ft here) of wholesome dining with regulars still returning weekly.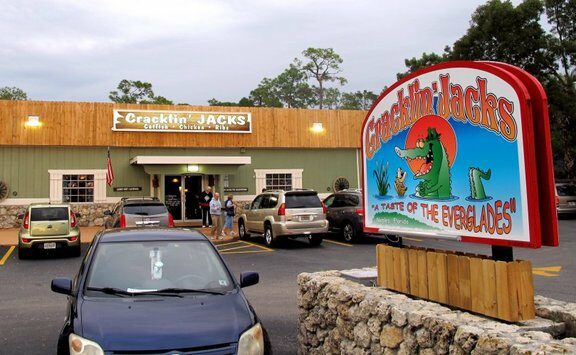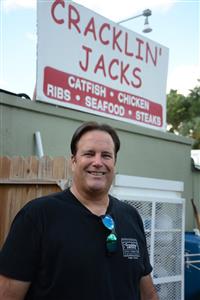 After Jim passed away in 2000, Shirley and Cindy wanted to make sure his legacy lived on. In 2004, Rod & Rick took ownership and would remain the gears at Cracklin' Jacks for the next 14 years.
During this time, Rod & Rick made some slight adjustments but kept ALL the charm started by the Foley family. Rod & Rick decided to grow the business in 2014 and relocated to it's current location on 39th Street SW.
In 2018, Cracklin' Jacks traded hands again when Vince Palmese bought the restaurant. He remained onboard until 2022.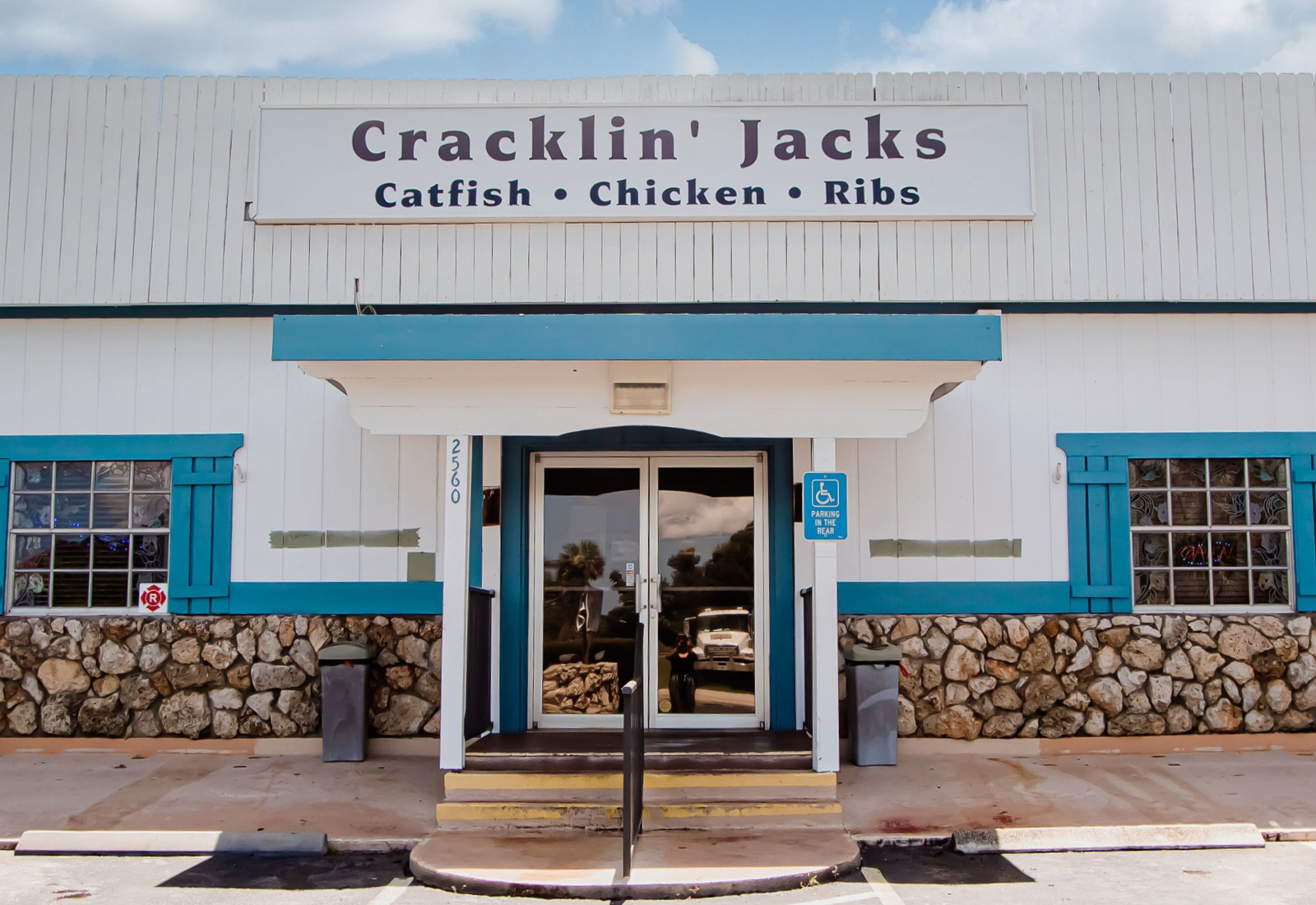 A Cracklin' Jacks employee, turned owner!
Martie Morgan – the woman, the myth, the LEGEND!
In the hospitality industry since 2000, and with a culinary degree from Art Institue of Atlanta, Martie is excited to take co-ownership of Cracklin' Jacks!
Born in Louisiana and raised in Atlanta, Martie is a true world traveler. She studied in France and Italy before settling in Southwest Florida.
Martie is READY to bring Cracklin' Jacks to the next level while maintaining every tradition along the way. Stop by and say hi!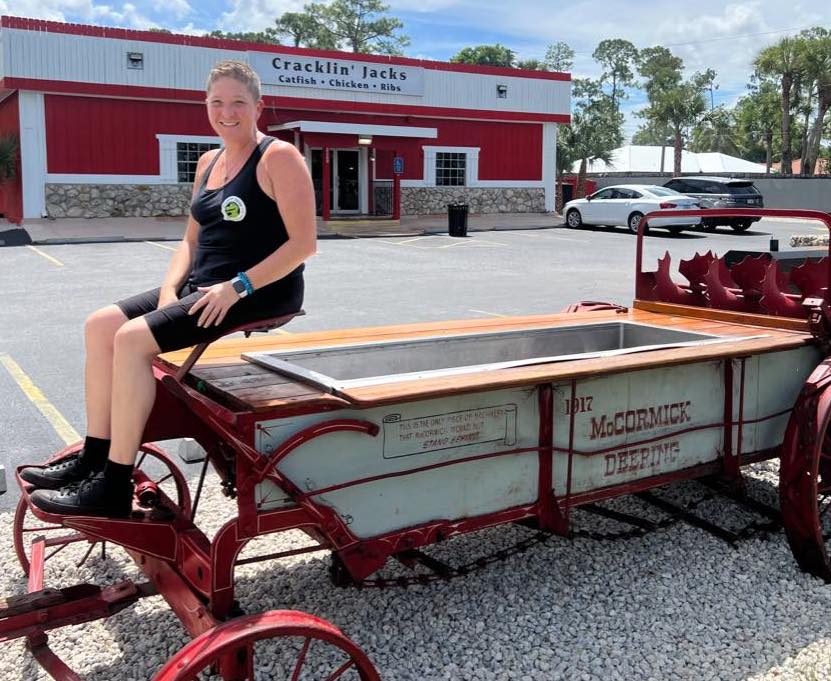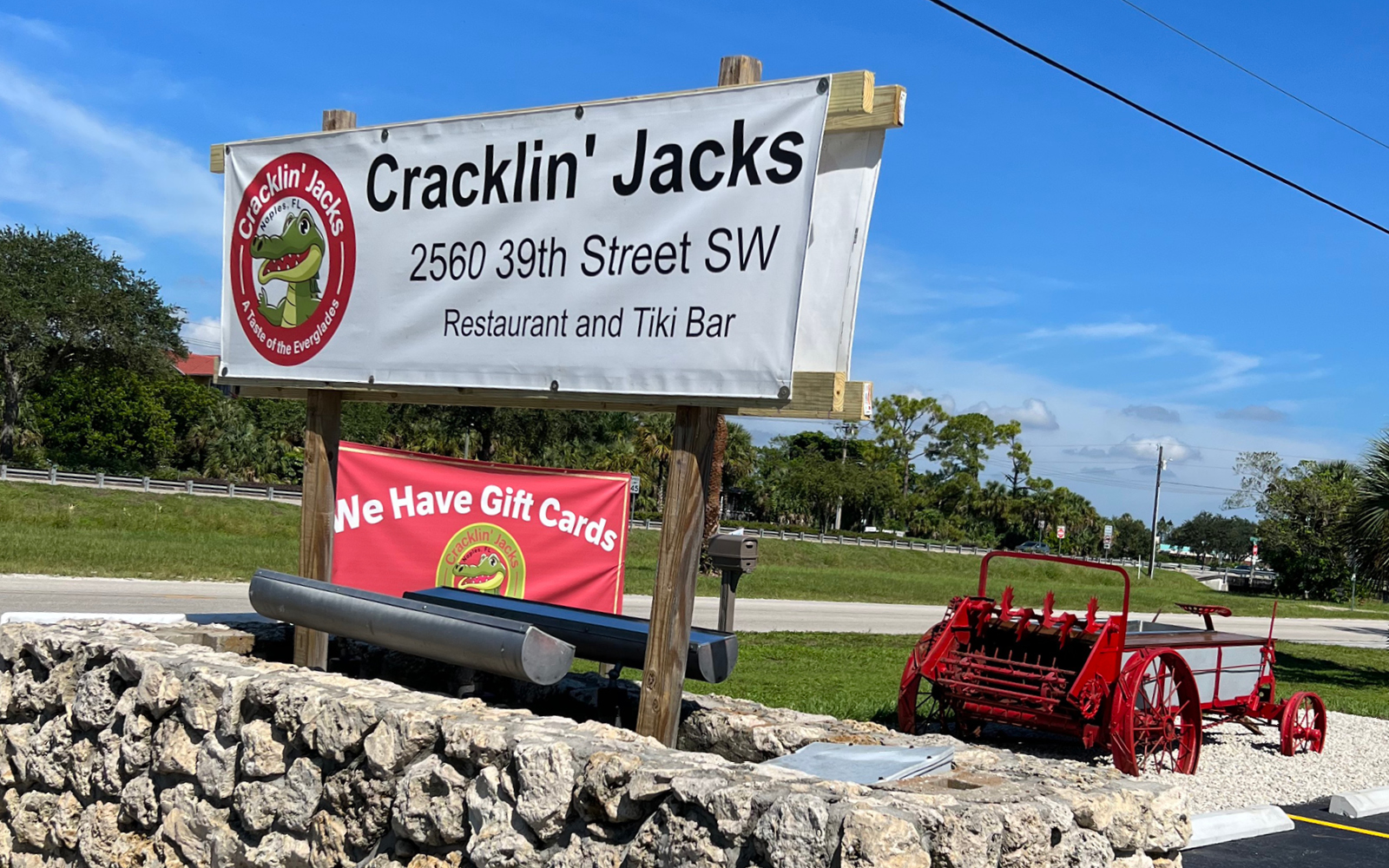 Cracklin' Jacks is proud to introduce Leonard Szwajkowski as new co-owner as well!
As President and Chief Executive Officer of Royal Savings Bank a wholly owned subsidiary of Royal Financial, Inc. (in Chicago), a publicly traded company, Leonard Szwajkowski led an executive banking team dedicated to personal service, leading to a high-performance can-do culture, while maintaining the safety and soundness of the Bank and Company. Leonard also sat on the Bank and Company Board of Directors since 2007.
As a leader dedicated to community service, Leonard has served on numerous boards, including the East Side Chamber of Commerce as President, Washington High School Board as publicly elected Community Leader, St. Francis de Sales High School Board as Chairman and Finance Board Chair, the Southeast Chicago Development Commission as Chairman, Metropolitan Family Services as President and former Chairman of the East Side Labor Day Community Committee. He remains active in the East Side Lions Organization and Knights of Columbus as member and the Royal Charitable Foundation as President.
Leonard is excited to take on his new role at Cracklin' Jacks and looks forward to growing relationships with all of you!